【GSP】ターム留学生の近況報告2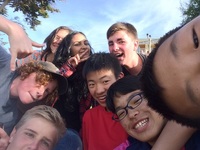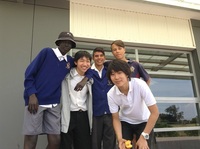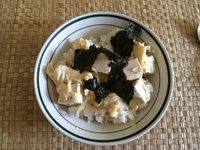 1月21日(水)にオーストラリアに向けて出発した、ターム留学第5期生(14名)からのメールレポート第2弾を掲載します。現地校での学習がスタートしてから1ヶ月が経ちました。
 最初のうちはだいぶ苦労していた留学生たちですが、各種イベントや授業、昼休みなどを通して、友人も増えたようです。コミュニケーションも随分とれるようになり、それにともなって気持ちもポジティブになってきました。これからがどんどん吸収できる時期に入ります。留学生の健闘に期待しています。
 ターム留学担当へのメールを英語の原文のまま掲載しますので、ぜひお読み下さい(留学生の氏名はイニシャルに変えています)。
Dear Mr. Kamakura,
This week was very hard for me. Because I had to talk to new persons who are local students and relative. I thought Australian people behave kind toward everybody.
By the way, my English skill improved!! It is fantastic!! My school is very small. My homeroom is only 16.
All students are 250. So, I think it is like a family. They are good friends. I began the challenge which is food-tech and drama. Food-tech is cooking! I made pancake. Next week I'll make dinner!!
Drama is my biggest challenge! Drama which we act and compose story!! This class needs ''Don't be shy'' mindset. Our first work was to consider about sketch. Sketch is short story, About 30 sec ~ 5min. Our theme is '' How to murder your teacher'' It's not violence story because audience is children. So, we have to consider funny story!! I regretted a lack of my English skill. I came up with a bright idea, but I could not tell my friends.
Anyway, I visited many tourists where is Philip Island and steam train. Maybe I cannot experience it in Japan.
February 8th was my host mother's birthday! I sent her birthday card! She was very glad!!
I'll do my best!!
Kindest regards,
R.F.
Hi, Mr. Kamakura.
We are enjoying our school days. But we have a problem. It is very difficult to attend classes in English. Because teacher's English is very fast. We couldn't hear it. In Religious Education class, I watched a video, but I couldn't understand. I was sad. But My R.E. teacher helped me and taught me what I had to do. At that time I thought by myself "I can't do anything, so I must rely on others." That's good experience.
I learned a word in English class. It's "opportunity." It means a Chance. I think everything is an opportunity : to visit Australia, to go to school, to stay at host family house, to speak only English. Everything is an opportunity.
Next, I want to write about my host family. My host family has five members: father, mother, brothers and a sister. They are very funny. Father always says jokes. Sometimes I can't understand. Mother is a Japanese teacher. She is very kind. Brothers are sometimes noisy, but they are good boys. Sister is very a fast runner. And they are so funny and very good people.
See you.
T.O.
Dear, Mr. Kamakura.
Today, I went to a big market. I bought many souvenirs. They are for my Japanese family. There were a lot of people at the market. The market was plentiful of local products: foods, toys, souvenirs... I could not see all, but I had very good time.
At school, I have played basketball many times during class and rest time. I could play fun. But almost, my shots could not make points. Other people that were on the same team with me scored. I must practice basketball harder! But my finger is cured. Lunch time too, I always play sports (basketball, volleyball, table tennis). It is very fun. We are enjoying playing sports.
And night, I always play computer games with my host brother, and do my homework, and talk with host family. The nights are always good time. I can spend good time.
Yours, truly, K.Y.
I made many friends in this school. I sometimes don't know what they say. But I am very hard taking them in English. I went to Japanese shop and Japanese restaurant in this Japanese class on Monday. I bought Japanese snacks and green tea. I drank green tea after a long time. I drank only orange juice and coffee. It was good. I wanted to buy Japanese clothes but I had many clothes so I didn't. After shopping, we went Japanese restaurant to eat Japanese food. I was very happy to eat them after a long time. It was very delicious! I had a good time in a day!
Y.S.
Hello!! Sorry I'm enjoying my Australian time. So I forgot to send email. How are you? I'm very good. But I'm little bit tired. Because I am always very busy.
On the 10th, I got a big homework again. Other two Japanese students and I would have to do presentation that is about Japanese government two weeks later. It is challenging for us, but it is very good for us. So I try to do my best!!
And I had surfing lesson on the 12th. I had done surfing before. So I knew how to stand on the board. It was very excited. And then we went to chocolate factory and we ate lunch. I ate wraps and drank iced chocolate for lunch. It was very delicious. And then we went to big farm but I forgot the name of the farm. I saw the show that is shearing a sheep. I had never seen it before. So I was very excited. But actually, the sheep was little bit messy. After that, we went to the zoo. I fed the kangaroo. And I saw a lot of animals. And then we ate fish and chips. I could communicate with my friends. So I was very excited.
On the 14th, after going to church, we went to Free Orchestra. It was very good. During orchestra, I found my friend whose name is T.S. After that, we went to chocolate bar. And I drank chocolate. And I ate chocolate fondu. I had never eaten it. So I enjoyed to eat it.
On the 15th, my host brothers and I played badminton in the gym that is very near my house. My host brothers are little bit well. So I enjoyed playing badminton. By the way, I sent email to this gym. So I will join the community. I'm looking forward to joining there.
On the 16th, I made Japanese Food that is like Oyakodon. It means my host parents are vegetarian. So I couldn't use chicken. I thought I managed to make it. My host family enjoyed eating it. I was very happy, so I will make another Japanese food!!
I always enjoy my Australian time. I will try to enjoy Australian time more than now!!!
K.N.
Hello, Mr. Kamakura and Mr. Tomikawa.
I'm sorry that my home Internet was not good and I could not send you an E-mail.
Last Sunday I went to an amusement park with my new friend. I rode a roller coaster and other park ride.
After that, we went to a beach and swam. It was third time I went to beach. But it did not bore me because the sea was so clear and beautiful.
Every Wednesday we go outside to study something. Last Wednesday, we went to Phillip Island to see penguins. They were so cute and lovely. I am really looking forward to Wednesday!
And Last Saturday I went to park to listen music which is classic concert. It was very nice!
It was not played in concert hall but in the park. And after the concert we went to city and ...zzz...
T.S.
Dear Mr. Kamakura,
Hello! How are you? I'm fine. I'm sorry that I sent e-mail too late. However, I heard that it was snow in Tokyo.
It is a little hot in Australia. So, I want to see snow.
I arrived in Pakenham January 27th. I met my host family in Beaconhills. My host family is very fine. My host family doesn't have a father. But, they are very bright. I have two my host brothers. Their names are Mathew and Nathan. They are contrast. Mathew is a quiet boy and Nathen is an active boy. My host mother is Jennifer. She is a busy woman. So, I will need to help her a lot.
I went to lake near my host house with my host family. This lake has a fountain which was beautiful. Please look at my picture. And, I went to a lot of place before the school started. I went to facilities in Pakenham by car and walking. I went seeing soccer game with my Japanese friend, so It was very exciting.
I began to go to school on February 2nd. I got lost a little because Beaconhills is a very big school. There are houses instead of HR classes in Australia. My house is Millet. And on the first day, I was told everything of Beaconhills by Zac. He isn't a talkative person, but he is very kind.
I'm looking forward to studying here. See you in the next e-mail.
From G.S
I will talk about my holiday. I went to beach with my host sister and father. We went to beach house. We went out of there in the sea on jet ski. It was first time on jet ski. It was very fun. We got on it for about two hours and did the trip to the sea and it was very long for me, so I was tired at time when I got off.
At night, we watched Asia Cup final Korea VS Australia. I really looked forward to this. Host father was, too. He said "Come on Australia!!" a lot. When Australia got a goal, it was very noisy.
On Sunday, we did "Mini Golf". It was first time that I did it for me. But I got the highest score. My holiday was very nice. See you next time!
From T. K.
◆◇◆◇◆◇◆◇◆◇◆◇◆◇◇◆◇◆◇◆◇◆◇◆◇◆◇◆◇◇◆◇◆◇◆◇◆◇◆◇◆◇◆◇